With the launch of our new premium libraries, we are happy to have an in-depth library of Ciena's most popular and top-selling products. All premium libraries are accessible through the purchase of a Professional, Team, or Enterprise plan.
Where can I find these new premium libraries?
Premium libraries are easily accessible in the "Libraries" tab at the bottom of your window. After clicking on / opening the libraries tab, all the libraries within D3M are visible and available to you. Simply check off which libraries you'd like to use, and their icons will be accessible in the "Icons and Bundles" sidebar.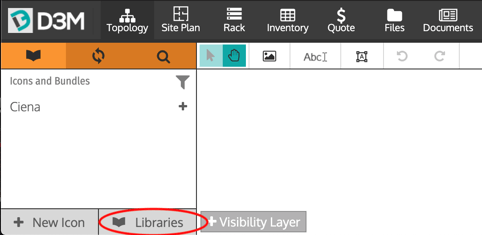 What Ciena Products are Included?
There is a wide range of Ciena products that are included in this premium library. All of the switches, routers and platforms come fully equipped with their respective ports and properties. You can take a closer look at every single icon included in Ciena's library and all the other premium libraries by clicking on the eye icon while hovering over a library within the "Libraries" tab mentioned above.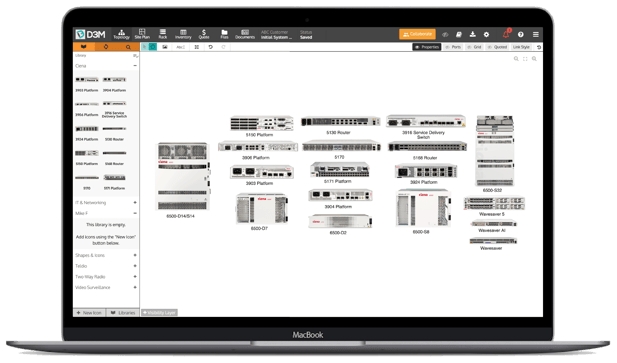 What other libraries are there?
Currently, there is a total of 6 premium libraries that are available in D3M. These libraries include:
- Ciena
- Avigilon
- Cisco
- NCD
- Sierra Wireless
- ThinkRF
This is just the beginning! We have many more premium libraries on the way so that we can continue to enhance your digital sales process. If you are interested in having your products included in D3M as a premium vendor library, feel free to reach out and send an email to our head of vendor libraries Adam at akuciak@teldio.com