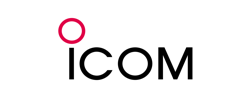 The D3M Team will officially unveil D3M to Icom dealers this coming Tuesday, March 28th at the Icom Dealer Training Day.
The event, held at the Flamingo Hotel Conference Center in Las Vegas, brings together North American resellers and updates them on the latest equipment and trends, including D3M, an industry-leading network design, quotation, and management application.
Presenting at 10:30am, we're excited to showcase D3M's innovative drag n' drop network design, fleetmap generation and sales proposals, plus D3M PRO which was just released and includes a new quoting feature and customizable application branding.
Participating in the trade show afterward from 2-5pm, stop by for a live demonstration and see how D3M can quickly and easily help you and your dealership better design, document, deliver and manage two-way radio projects.
We look forward to meeting you!
The D3M Team