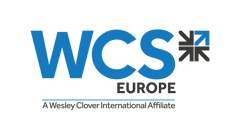 [Ottawa, ON – November 3, 2017] Teldio Corporation and WCS-Europe have formed a partnership to market and promote Teldio's D3M configure, price, quote (CPQ) platform in Europe. D3M is a real-time SaaS solution for designing, configuring and collaborative co-authoring of networks. D3M's application platform is an optimal solution for any industry requiring network configurations and topology drawings.
"WCS-Europe is excited to partner with Teldio and add D3M to our growing portfolio of world-class SaaS solutions", stated Lionel Hovsepian, President WCS-Europe. "D3M complements our evolving cloud application representation strategy".
"Teldio looks forward to working with WCS-Europe, as it executes on its strategy of marketing proven and start-up brands and their cloud-centric solutions" commented Carl Carruthers, CEO of Teldio Corporation. "WCS-Europe's market focus aligns well with our go to market strategy for D3M".
About Teldio
Teldio (www.teldio.com) is a developer and reseller of world class applications for the two-way radio market. The company helps ensure greater employee safety, security and situational awareness by providing cost-effective telephone interconnect, radio recording, alarm management, lone worker monitoring and indoor/outdoor positioning solutions.
About D3M
D3M (Design, Document, Deliver and Manage) is a web-based configure, price, quote application platform designed to help manufacturers, their dealers and enterprise customers create and manage networks collaboratively and in real time, including the two-way radio market. For more information or to learn more about D3M, please visit www.d3mradios.com.
About WCS-Europe
Accelerator of the Enterprise digital transformation, WCS Europe (www.wcs-europe.com) offers innovative and complementary cloud-based applications, designed for a wide range of vertical markets, to enable the enterprise to address the latest expectations of their customers and employees, while expanding market share.