"A Picture is Worth a Thousand Words"
A common saying, we all have heard, and many use. But, in the case of our D3M (Design, Document, Deliver and Manage) SaaS solution, it is a perfect descriptive phrase that highlights one of the key benefits the tool provides.
From the earliest cave pictograms to today's latest graphical user interfaces, pictures and drawings have played a key role in the way we communicate and interact. Intuitive by nature, a network diagram projects an idea that will be commonly interpreted by all involved parties (Modern Art aside), as opposed to words and sentences, which can have multiple interpretations and nuances; remember "The Telephone Game" we all played as kids?
With D3M's "drag n' drop" icon functionality you can quickly create a diagram that captures the networked requirements of a customer and visually describes the solution, both in its whole, and in its various parts. Depending on the level of complexity and the depth of the expected descriptive elements (physical attributes, e.g.), a diagram can easily be created by a non-technical member of your team. In either case, the network diagram output is easy to grasp and communicate to all relevant stakeholders.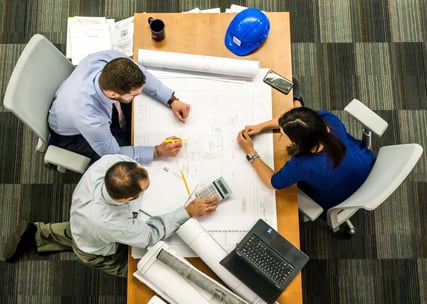 Because D3M is real time and fully collaborative, the diagram layout, whether single or multi-site, can be shared and modified by multiple parties. Seeing a diagrammatical view of a solution makes collaboration simple, whether the parties are in the same office, or thousands of miles apart.
In the sales process of "configure, price, quote" (CPQ), the ability to visually prepare a configuration can be a significant competitive advantage. The result of "picture first" is quicker time to quote. Having the ability to present a solution as an interactive diagram, rather than as a static drawing or a bunch of line items in a document will accelerate the "quote to cash" cycle. So, in the case, the picture can be worth thousands of dollars, not just thousands of words!