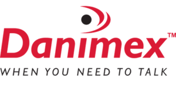 [Ottawa, ON – August 21, 2017] Teldio, a leading two-way radio applications developer, and Danimex Communications A/S, have signed an agreement to jointly promote and market D3M, Teldio's configure, price, quote (CPQ) platform, in the Middle East and Africa. Danimex is Motorola's largest two-way radio distributor in the region.
Danimex, through its extensive coverage and strong reputation for delivering quality solutions, will play a key role in introducing, promoting and supporting D3M in the region. "D3M's intuitive and user-friendly technology, resulting in significantly improved time to quote and professional sales proposals is a natural enhancement to our extensive portfolio of two-way radio and ancillary equipment that we sell and support in the Middle East and Africa", according to Henrik Thomsen, Chief Operating Officer at Danimex.
'We are excited to form a marketing partnership with an organization like Danimex, with a strong reputation for quality customer service and support, and one who is intimate with the requirements of dealers and users of two-way radio solutions in the defined territory" stated Carl Carruthers, CEO of Teldio. "We look forward to a long and successful relationship".
About Danimex
Danimex Communication A/S (www.danimex.com), based in Sonderborg, Denmark, with offices throughout the Middle East and Africa, is an award-winning distributor of radio communication solutions and equipment throughout the world with over 30 years of experience within the communications industry.
About Teldio
Teldio (www.teldio.com) is a developer and reseller of world class applications for the two-way radio market. The company helps ensure greater employee safety, security and situational awareness by providing cost-effective telephone interconnect, radio recording. alarm management, lone worker monitoring, and indoor/outdoor positioning solutions.
About D3M
D3M (Design, Document, Deliver and Manage) is a web-based configure, price, quote application platform designed to help manufacturers, their dealers and enterprise customers create and manage networks collaboratively and in real time, including the two-way radio market. For more information or to learn more about D3M, please visit www.d3mradios.com.