Korey Hess is a Radio Technician and Tower Rigger at Spectrum Communications a Bearcom Canada Company, a provider of a wide variety of specialized communication systems, solutions, and exceptional service. He has been working with the two-way radio space for the past 10 years and began his journey while attending the college for Electronics Engineering Technology.
On an average day, Korey can be found completing site visits, preventive maintenance, planning and carrying out customer projects, troubleshooting customer systems, documenting projects and installing systems in sites and towers. Most of his days are spent interacting with both technical and sales teams to plan and coordinate the implementation of customer systems.
Ditch the Pen and Paper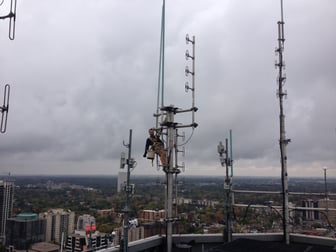 The Spectrum Communications team began its search for a network diagramming software a few years ago, as they were "tired of keeping paper diagrams of systems." Technicians would send all notes and diagrams to one person to upload onto the server which could only be accessed when in the office. Before D3M the Spectrum team used Corel Draw and pen and paper to complete their system designs.
Some of the main struggles Korey faced with their past network diagramming solution was there was "no way to collaborate or know that you are looking at the most current system configuration", causing miscommunications and project duplicates.
Korey describes D3M as a "cloud-based site configuration software" which has been beneficial to Spectrum Communications because it allows them to keep track of hundreds of our customers' sites and equipment easily. A feature Korey and the team would like to see implemented is the ability to create tower drawings.
Easily Access Projects Remotely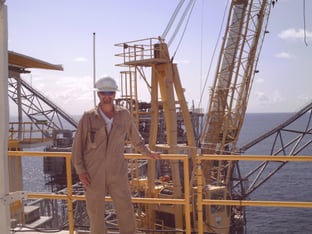 Korey utilizes D3M multiple times a week, along with 4 other power users within the office. One of the main pain points D3M has helped Korey resolve is "easily being able to learn about a customer's system configuration from anywhere in the world at a glance."
"The ability to access projects from anywhere and modify any diagram so that it is current" is the most important feature for Korey. Allowing him and his team to make changes and watch a project evolve from anywhere.
With the implementation of D3M, Korey and his team can access projects remotely, eliminate timely paper diagrams, and avoid miscommunications and project duplicates.