The D3M Development Team is extremely pleased to announce the release of our latest and greatest feature: D3M Documents!
From Sales Proposals to Statements of Work, Installation Guides, and Customer Contracts, you can now build virtually any document with D3M and be confident that it will update as your project evolves!
With this new release, our vision was to allow you and your team members to build beautiful documents tailored to your company; all while maintaining the ability to live collaborate and share real-time documents with your customers.
Create an unlimited number of documents within the same D3M project
Add multiple diagrams, fleetmaps, images, tables & text content blocks to the same document
Fully customize the layout with the drag n' drop interface, add a cover page, toggle a page's header on and off and select the appropriate page orientation (portrait or landscape)
Live collaborate with colleagues or share documents with customers in real-time
... and best of all, D3M ensures data from your Diagram and Fleetmap are automatically updated in all of your Documents (in real-time).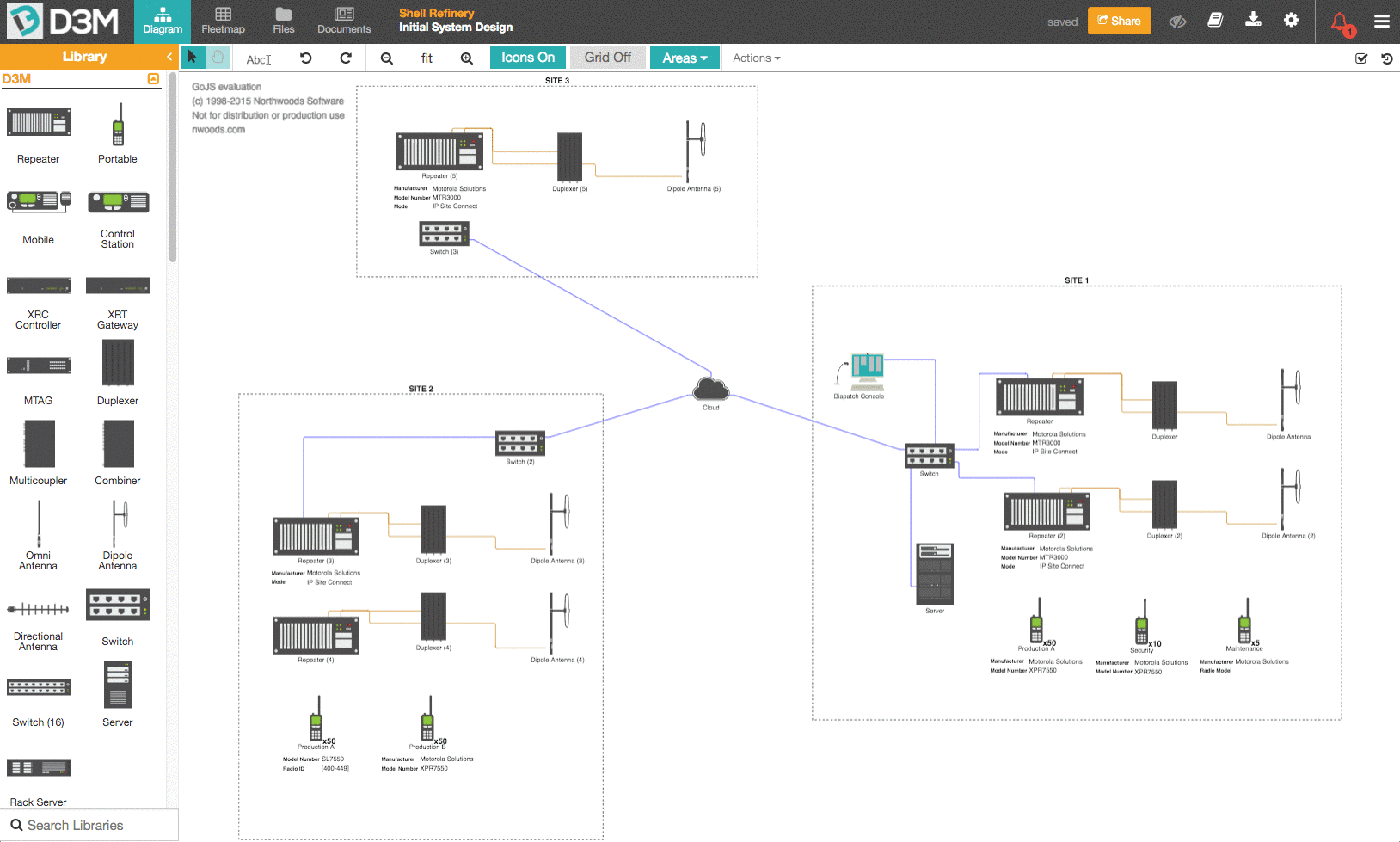 What does this mean for your current Projects & Proposals?
As with every feature we release, we've made sure that this is "backwards compatible" with your previous work. All of the Proposals you've created in the past have been converted to the new format, and any view links or project shares are still valid and working.
What's next?
Coming very soon will be the ability create company-wide document templates. Once you're done creating your diagram, all you'll have to do is click on the appropriate template, and your document will be ready to export!
As always, don't hesitate to reach out if you have any questions or suggestions!
Cheers,
The D3M Team