Icon bundles is here! We're extremely pleased to announce the release of this feature as it will save everyone loads of time when creating diagrams.
With this enhancement, D3M users now have the ability to save a group of connected icons to their library for future use in projects. Icon Bundles allow you to save everything including icons, links, properties, property visibility, etc.
Here's how to create them: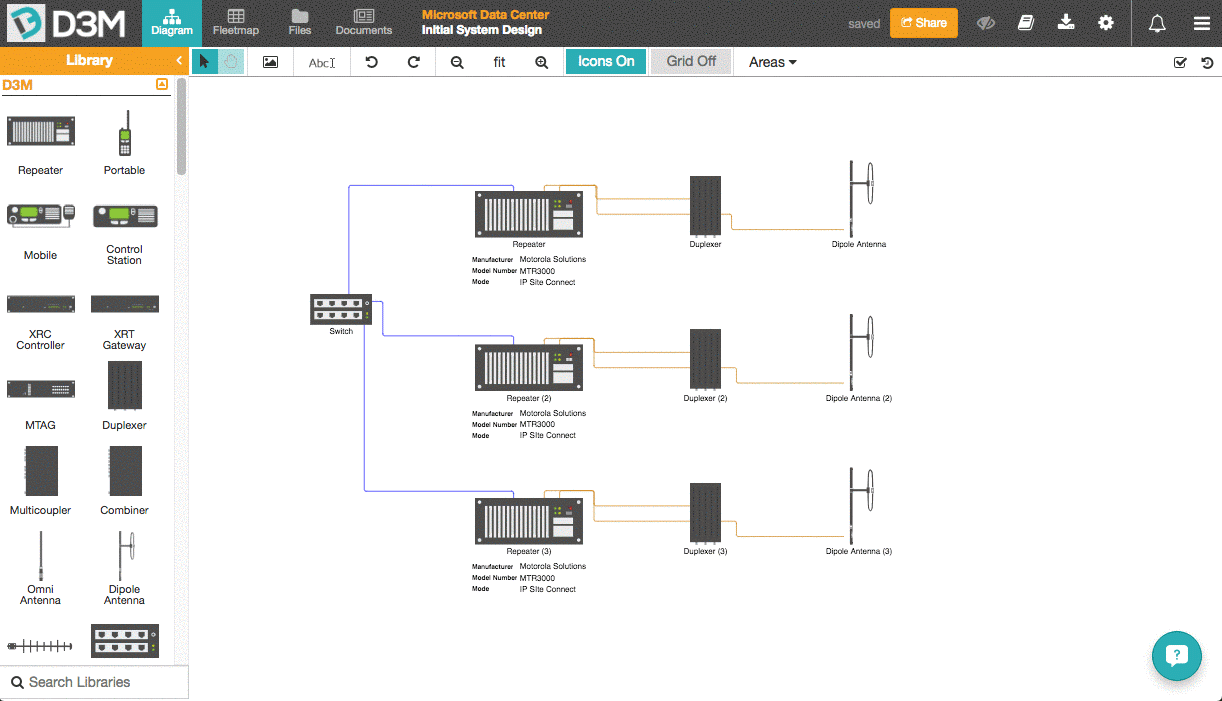 If you create similar radio networks frequently for different clients, Icon Bundles will simplify the process and save you setup time. By creating a few icon bundles for the most common types of systems you create, you can insert a group of items and change the values & frequencies instead of manually creating them each time. With just a few clicks, you'll save loads of time.
We hope this new feature helps everyone! Send us a tweet and let us know what you think
Cheers,
D3M Development Team