Another week, another feature!
Today, we're happy to announce a new workflow feature that will help your team keep projects organized - Project Status. This highly requested enhancement allows users to assign a Status to every project and sort projects by status on the All Projects page. This will make easier to keep track of projects you're responsible for at a glance!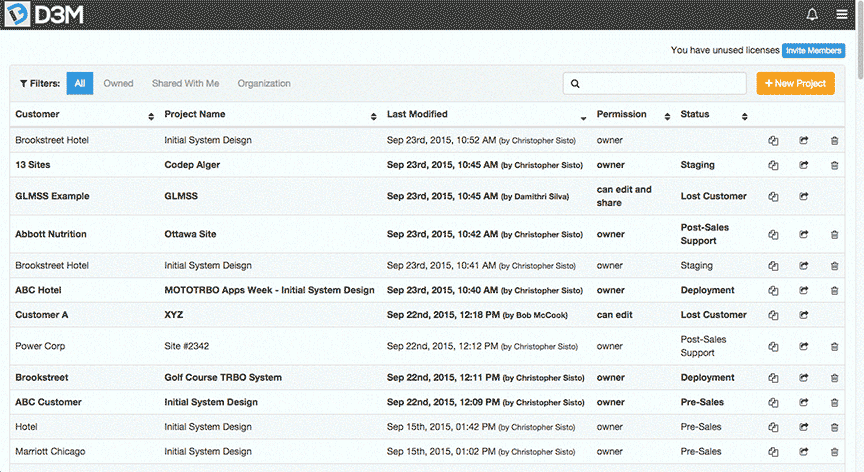 By default statuses include: Pre-Sales, Staging, Deployment and Post-Sales / Support, but these fields are fully customizable and can be tailored to your processes.
This feature is now available to all users and can be enabled in the organization menu by an admin.
Other project management related features coming very soon include:
Assigning a project to an office
Filtering the All Projects page by office and/or status
As always, please keep the feedback and ideas coming, we really do listen!
Cheers,
The D3M Team