With the holiday season just around the corner we decided that as our gift to you, we are offering you 1 project free forever! There is no credit card required to sign up and no strings attached. Simply sign up with an email and password and you're ready to go!
You'll have full access to D3M and all of its features, including the Quote Tool, Rack Diagrams and more! Our 1 project free allows you to see how D3M can help you reduce repetitive tasks while keeping your projects and team in sync. Let D3M automatically create your quotes, proposals and equipment lists from the diagrams you design. Get started today!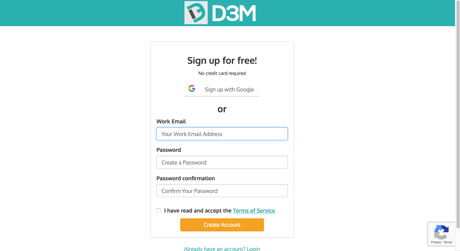 You have the ability to start by creating 1 project for free and upgrading at any point. This offer is valid... FOREVER! That's right you can now sign up for 1 free D3M project anytime! So what are you waiting for? Try D3M today, risk free.

Check out our pricing for more details. Have any questions? Get in touch!