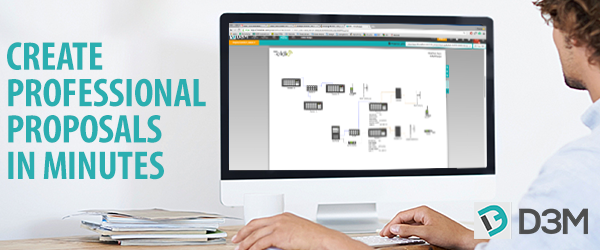 Create professional, customer-facing proposals, fleetmaps and detailed network drawings in minutes with D3M - our network design & management tool.

Quick & Easy
Creating & managing proposals through D3M is extremely easy. As you design your radio network & add properties to elements, D3M automatically creates a fleetmap and stores your info.

Tailored Proposals
Tweak & format your D3M project to create professional, customer-facing documents in minutes. Add a logo, address & hide or display fleetmap columns to protect any sensitive data

Better Communication
Collaborate in real-time with remote team members, third party vendors and manufacturers. Easily share proposals through a live-link or email it directly to your customers.

Want to see what a D3M proposal looks like?

Want to know more about D3M?
Have questions about how to use it? Want to hear about our new features and enhancements? Set up a free 30-minute webinar with us & ask away!